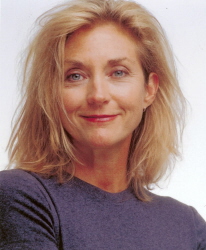 Back to the Lindy Schillaci selections
Lindy Schillaci
With a desire to paint, from early on, and a family's encouragement to follow her passion, Lindy Bailey-Schillaci has done just that.
Choosing to attend college at Southwest Texas State University, she devoted herself to painting, drawing and ceramics, earning a Bachelor's Degree in Fine Arts. There in San Marcos, Lindy discovered much strength and inspiration through her professors in the Art and English Departments.
Moving to New York City in the 80's, she attended Parsons School of Design and The Fashion Institute. Concentrating her efforts on fashion illustration, Lindy studied with some of the top artists in the field.
After her return to Texas, she began taking a series of painting workshops in the late 90's. Under the tutelage of David Leffel, Albert Handell and Sherrie McGraw, she gained the confidence needed to show her work , all the while pulling from her past resources of education, instruction and myriad avocations.